Looking for the Next Level of Supply Chain Savings Beyond Price? Look Below---You Have Just Found It!
Conventional Supply Chain Strategies Have Reduced Price Savings To Barely 1% to 2% of Total Supply Budget---But Utilization Savings Now Represents over 7% to 15% of NEW Savings From Total Supply Budget!
ALL YOU NEED IS A SYSTEM TO SHOW YOU WHERE THE SAVINGS IS HIDING IN YOUR SUPPLY CHAIN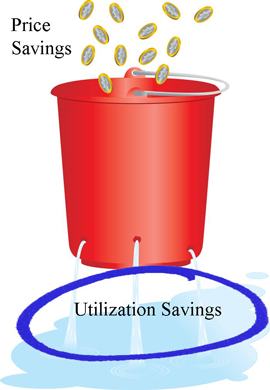 >Increase Awareness of Product Fluctuations
>Gain Insight Into Clinical Product Use Patterns
>Uncover Unseen Quality Issues with Products
>Use Your Own Data as a Powerful Evidence Reporting Engine
>Easily Track the Before, During and After Results of Your VA Studies
>Make Better Decisions with Your Best Evidence - Your Data!
Reduce Waste - Increase Value - Improve Quality
"We already have a solid value analysis program, quality analytics, and great people! But we still deployed SVAH's Clinical Supply Utilization Tool because of the proven experience, support, and results behind the system that fast-tracked our clinical utilization program from a basic beginner stage to advanced expert in just a few short months!"
Vice President of Supply Chain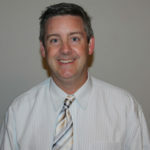 Special Message from SVAH, VP of Supply Chain and Value Analysis
Doesn't Value Analsyis Handle Clinical Supply Utilization Management?
A question that I am often asked and discuss with value analysis professionals throughout the country is the role of value analysis when it comes to utilization management.   As a value analysis company that has been working with over 530 hospitals, systems and IDN's over our 32 years in business.  During that period, the majority of our engagements involving value analysis, facilitation, coaching and support but we recognized a dramatic disparity with utilization management related to healthcare supply value analysis. 
What we discovered with value analysis committees and teams was that they had no baseline reporting to strategically tell them where the savings opportunities could arise other than simple spend reports.   Spend totals were not a good measurement for a value analysis team to engage in a study because the spend did not incorporate the operating volumes from patient care areas.  Without a true utilization report, teams using spend only ran into a lot of dry holes with little or no savings while spending a lot of time performing the studies.   More importantly, the spend only reports did not hold up when brought to their clinicians, department heads and managers because they cited volume based changes that they knew would override the spend reports they were viewing.  Door closed on the VA studies at this point--- or was it?
Teams with the Utilizer® Dashboard now had a baseline of utilization data which told them where the best candidates were for each value analysis team (general, cardiology, surgical, support services, etc.).   More importantly, the utilization reporting was providing solid Evidence before, during and after the value analysis study was performed--without chewing up an incredible amount of value analysis or supply chain staff time or resources.
Bottom line, value analysis and supply chain teams need Utilizer® Dashboard to help them strategically understand their ongoing utilization savings opportunities are.  They then can decided how they want to handle the utilization misalignment or turn them over to the department heads and managers who's the owner of the product or service.
Shift Your Paradigm from "Gut Feel" to Data-Driven and Leveraged Technology to Become More Efficient
An actionable tool to further identify and track savings and quality improvement within your supply chain.
Sign Up for a Demo Below
85% of supply/value professionals' time is spent collecting, validating, and crunching numbers for supply chain changes. With CSUM you can free up that time with a few clicks of your mouse.
Sign Up for a Demo Below
CSUM system supports a new relationship dynamic between supply chain and clinical leadership from push to pull.
Sign Up for a Demo Below
It's a nice system to have to follow up on all of our value analysis studies that we have performed.
Supply Chain Director
The system highlighted an unusual utilization increase in trach tubes that turned out to be caused by mismanagement of the trach tube inventories between Respiratory and Periop. Because we found this issue we were able to collaboratively improve the trach tube inventory process and improve availability of custom and standard trach tubes organization-wide.
Clinical Value Analysis Team Leader
Without this system, we would have never known that the GPO contract standardization caused a major consumption increase.
Cardiology Clinical Supply Manager
Through using this unique tool, our shared governance nursing council found that our nursing units were wasting glucose test strips by over 300%. Through a nurse driven value analysis team we were able to go from spending $1,000 a month to $100 per month per nursing unit.
VA Program Manager
Call us today at 610-327-4820 or email ryokl@svahsolutions.com
Learn how you can take your clinical supply chain management system to a whole new level of quality and value. Email us or fill out the contact form below.