A Unique Set of Proven Tools to Help You Shift Your Focus from Cost to Utilization Management in Order to Maximize Value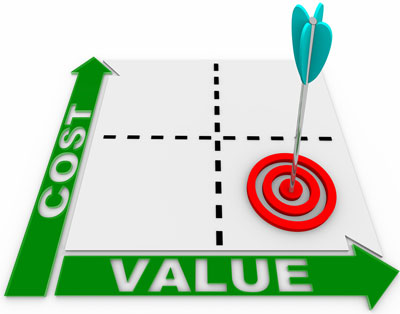 >Increase Awareness of Product Fluctuations
>Gain Insight Into Clinical Product Use Patterns
>Uncover Unseen Quality Issues with Products
>Use Your Own Data as a Powerful Evidence Reporting Engine
>Easily Track the Before, During and After Results of Your VA Studies
>Make Better Decisions with Your Best Evidence - Your Data!
Reduce Waste - Increase Value - Improve Quality
"We already have a solid value analysis program, quality analytics, and great people! But we still deployed SVAH's Clinical Supply Utilization Tool because of the proven experience, support, and results behind the system that fast-tracked our clinical utilization program from a basic beginner stage to advanced expert in just a few short months!"
Vice President of Supply Chain
Shift Your Paradigm from "Gut Feel" to Data-Driven and Leveraged Technology to Become More Efficient
An actionable tool to further identify and track savings and quality improvement within your supply chain.
Sign Up for a Demo Below
85% of supply/value professionals' time is spent collecting, validating, and crunching numbers for supply chain changes. With CSUM you can free up that time with a few clicks of your mouse.
Sign Up for a Demo Below
CSUM system supports a new relationship dynamic between supply chain and clinical leadership from push to pull.
Sign Up for a Demo Below
It's a nice system to have to follow up on all of our value analysis studies that we have performed.
Supply Chain Director
The system highlighted an unusual utilization increase in trach tubes that turned out to be caused by mismanagement of the trach tube inventories between Respiratory and Periop. Because we found this issue we were able to collaboratively improve the trach tube inventory process and improve availability of custom and standard trach tubes organization-wide.
Clinical Value Analysis Team Leader
Without this system, we would have never known that the GPO contract standardization caused a major consumption increase.
Cardiology Clinical Supply Manager
Through using this unique tool, our shared governance nursing council found that our nursing units were wasting glucose test strips by over 300%. Through a nurse driven value analysis team we were able to go from spending $1,000 a month to $100 per month per nursing unit.
VA Program Manager
Call us today at 610-327-4820 or email ryokl@svahsolutions.com
Learn how you can take your clinical supply chain management system to a whole new level of quality and value. Email us or fill out the contact form below.