Finally a System to Track Standardization, Contract, or Value Analysis Results with Certainty
Patient Volume Centric - Compliance Friendly - Quick/Easy Reporting - No Major Work After Set-Up of Tracking
One of the biggest challenges that supply chain and value analysis professionals face is tracking the results after the pricing, standardization, and/or value analysis change has been implemented. Yes, we can work up spreadsheets for all of these things, and yes, we know that the new price is in place because we can see it in our Materials Management/Purchasing Systems. But are we saving the dollars or percent of dollars that we should be saving after the change with certainty? In most cases, there is no easy path to finding this out, until today!
I talked to a large hospital IDN recently who was going through a major standardization program with their contracting portfolio and this person told me that they had 20 projects currently running while the previous 20 projects had already been implemented. This spanned multiple hospitals and over 50 different vendors. But most importantly, besides working up a spreadsheet on spend there was no way to easily or readily track the end results of the program's changes.
Now the wait is over, as we have finally cracked the code to provide patient volume centric reporting to show the total cost of product standardization, value analysis, and contract changes in one simple reporting module. No more drawn out spreadsheets, no more reinventing the wheel, and no more guessing whether we brought about the results we worked so hard to achieve.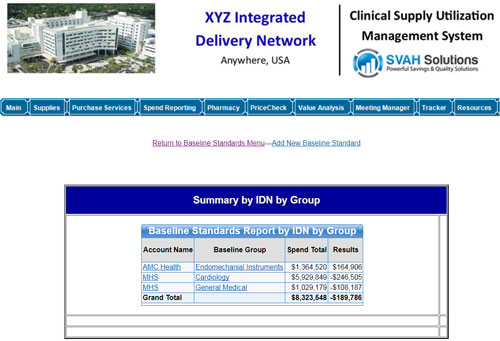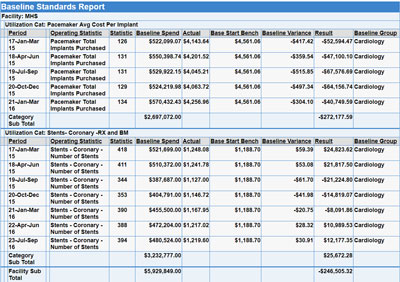 For More Information or to Schedule a No Obligation Demonstration on This New Baseline Standards Module of the Utilizer Dashboard, Please Fill Out the Contact Sheet Below