23% to 46% of All Contract and VA Savings Fall Through the Cracks and Most Organizations Don't Know It Is Happening Let Alone Why
SupplyValidator™ is a major breakthrough in how we validate our savings that you put on your savings reports. With most CFO's now scrutinizing and reducing budgets accordingly with these manual line item spreadsheets savings, it is imperative that all dollars documented now be audited for certainty. Yet, supply chain does not have the time nor the staff to continuously audit savings once a year yet alone on a continuing basis. But, it is necessary for these audits to happen in order to capture variances to the line item savings reports otherwise the savings just disappears with out any action taken. Enter, SupplyValidator™ that utilizes a unique volume centric system to capture the actual results and goals associated with any and all savings. Plus you can view more than high level results to find out what actually is happening when a savings does or does not meet your goals and objectives.
Discover - Implement - Sustain
Patient Volume Centric - Compliance Friendly - Quick/Easy Reporting - No Major Work After Set-Up of Tracking
One of the biggest challenges that supply chain and value analysis professionals face is tracking the results after the pricing, standardization, and/or value analysis change has been implemented. Yes, we can work up spreadsheets for all of these things, and yes, we know that the new price is in place because we can see it in our Materials Management/Purchasing Systems. But are we saving the dollars or percent of dollars that we should be saving after the change with certainty? In most cases, there is no easy path to finding this out, until today!
Put your sustainability on autopilot

Uncover opportunities automatically

Protect your organizations bottom line

No more major data mining or drawn out analysis

View across multiple initiatives with exacting results
Now the wait is over, as we have finally cracked the code to provide patient volume centric reporting to show the total cost of product standardization, value analysis, and contract changes in one simple reporting module. No more drawn out spreadsheets or data mining, no more reinventing the wheel, and no more guessing whether we brought about the results we worked so hard to achieve.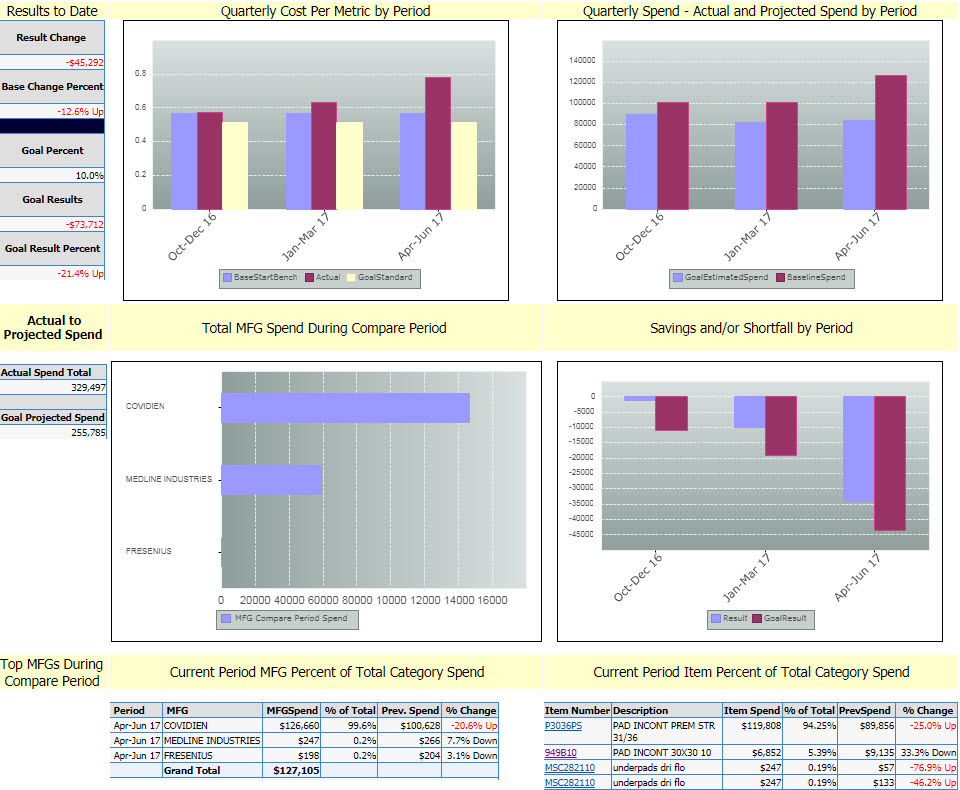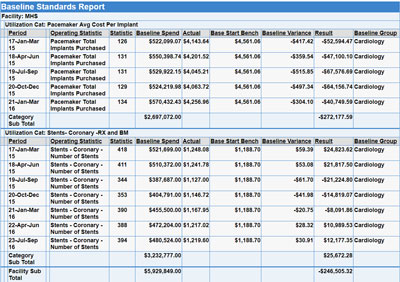 For More Information or to Schedule a No Obligation Demonstration on This New Baseline Standards Module of the Utilizer Dashboard, Please Fill Out the Contact Sheet Below